West Coast-inspired designs that even make collars look pretty sweet, now you can feel as stoked about your golf attire as you do about girl's day on the fairway.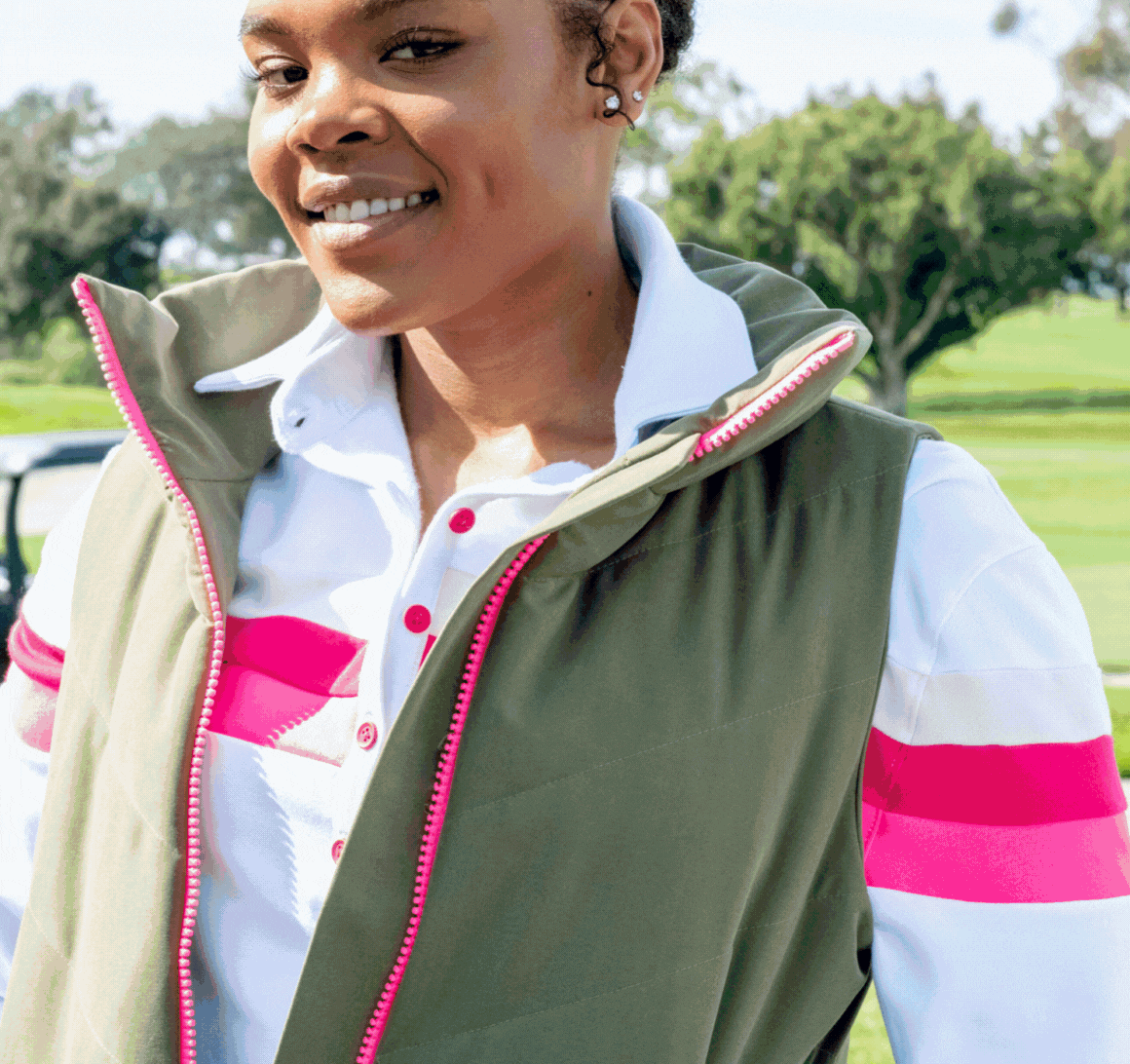 Looking for cute women's golf clothes?
Pirdie makes colorful, style-forward golf apparel that drives feminine self-expression and makes girls' tee time even more fun. We focus on cute and fashionable women's golf clothing - you can hit the course (or courts!) always feeling confident. Pirdie offers everything from cute women's golf pants to women's golf skirts with shorts under them (otherwise known as cute women's golf skorts!), sleeveless golf shirts with a collar, and women's golf dresses with sleeves. Our focus is on West Coast femininity that looks as good as it performs. We want you to look amazing from course to cocktails and everything that comes after. You will feel confident and feminine in our trendy and fashionable golf apparel for women. For ladies who love golfing with friends but not the dress code, Pirdie is the women's golf apparel brand that offers West Coast designs and empowering community, so every woman can feel confident and have fun, even if she whiffs it. Pirdie is making golf for the girls.
SHOP ALL